Privacy policy
Privacy Policy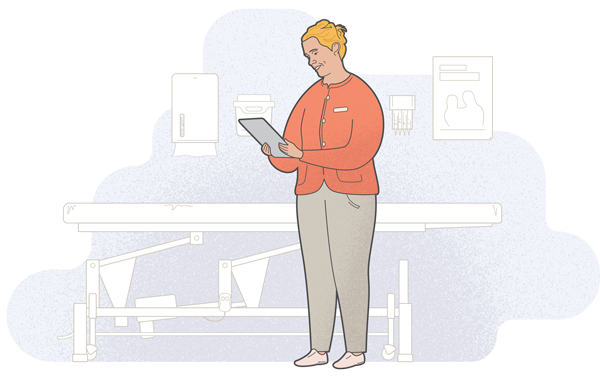 Privacy and Security Policy – Protecting Your Privacy
Practice plus is committed to protecting your privacy in accordance with the Privacy Act 2020 and the Health Information Privacy Code 2020.
Just like visiting your Clinician regular in person, your virtual health consultation is private and confidential. The video session is not recorded and therefore can only be seen and heard by you and your Practice Plus Clinician. Please find a private space when you connect for your appointment to ensure confidentiality.
If you have any questions, please speak to your Clinician during your appointment.
The Health Information Privacy Code 2020 can be found via this link.
What Information do we collect and where do we get it from?
When you register, you provide your name, date of birth, gender, email, phone number and address.
When you pay you provide credit or debit card details, this information is not retained.
During your consultation you provide health information relating to the purpose of the consultation.
We may get other health information from your Shared Electronic Health Record and from DHB records.
How do we use your information?
We primarily use your information to deliver healthcare services to you.
Other healthcare organisations may need access to your health information if they are involved with your healthcare.
With your agreement, we will send a copy of your consultation notes to your regular Clinician.
A person looking after your interests, such as your parent or guardian if you are under 16, or a near relative, may be given access to your health information. Let us know if you have concerns about this.
Agencies such as District Health Boards, ACC or the Ministry of Health may be given access to limited information for statistical reporting and funding purposes.
We may use your information for training and quality improvement purposes.
Security of your information
Your health records are stored in New Zealand in our Patient Management System (PMS).
We use leading security technologies and have rigorous processes in place to ensure security of your information.
We have confidentiality agreements with all staff.
We will securely dispose of your information when we no longer need it (usually after 10 years).
Can you access your information?
You can ask us to show you the information we hold about you, and ask us to correct it if you think it's inaccurate.
Contact us at help@practiceplus.nz.
Recording of Telephone Consultations
The service records most telephone consultations (not video consultations) and keeps a transcript of message-based consultations to help ensure that the advice we give meets the highest standards of safety and quality. Recording of phone calls, texts and other contacts is considered internationally to be best practice for services like the ones we provide.
People who contact our services may be experiencing acute distress. In order to respond effectively, we have removed any time delays and intrusive processes that detail why we collect information and how we use it. For this reason there are no messages about recordings on our telephone services. This is similar to the way emergency services operate.
We record calls on most of our service lines to:
Enable the staff member who is in contact with you to focus on your situation and giving you the support you need.
Make contact with you if we lose the call and/or if we are concerned about your safety or the safety of anyone else.
Help us improve our services to you by undertaking quality, audit, training and risk management processes.
These recordings are stored securely. The recordings are only accessed by the clinical staff providing services to you or for carrying out quality assurance, training, audit or risk management activities to enable us to ensure that the services we provide are safe and effective. We may also use the recordings to ensure we can appropriately investigate and manage a complaint.
Use of cookies in Practice Plus
The Practice Plus website and app uses both non-persistent and persistent cookies to manage visits to the site. Non-persistent cookies are temporary and are deleted when a browser session is closed and persistent cookies are used in order that third party vendors, such as Google, can serve ads based on a user's prior visits to the website and app. Therefore information about a visit to the Practice Plus website and app is not permanently stored on a personal computer.
You can change the cookies settings on your device, including so that you are offered whether or not you want to accept cookies. If you do not accept cookies, then that may mean that our website functionality may be affected.
Practice Plus uses systems that meet recommended standards to protect the privacy and security of all appointments. However, the service cannot guarantee total protection against compromising your health and personal information by outsiders; this risk is small, but it does exist.
If you have any questions or concerns please email help@practiceplus.nz
If you are still unhappy with the response you can call the Office of the Privacy Commissioner on 0800 803 909.
What is HealthOne?
HealthOne is a south island based secure electronic record that allows registered healthcare providers directly involved in your healthcare, to quickly access information such as your test results, allergies, medications, Clinician summaries and hospital information. HealthOne strictly adheres to the principles of the Privacy Act, 2020 as well as Rule 5 (Storage and Security of Health Information) set out in the Health Information Privacy Code 2020. Access is only possible via an approved highly secure healthcare information network which is regularly audited and tested. Privacy auditing is used to check that only those directly involved in your care are accessing your information. To find out more about HealthOne please visit https://healthone.org.nz/. Please note that you are entitled to restrict the sharing of your healthcare records by contacting 0508 837 872 or emailing healthone.privacy@pegasus.org.nz"