Getting started with Practice Plus
Getting started
with Practice Plus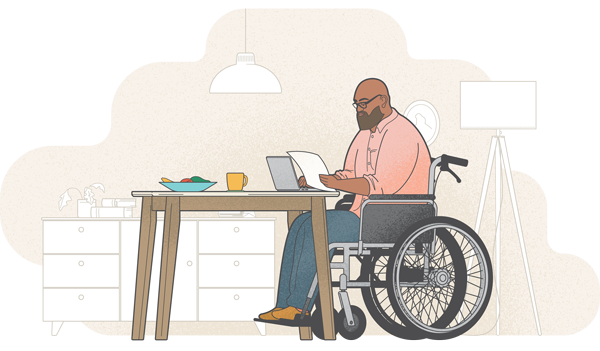 Whether it's medical advice, repeat prescriptions, or health certificates for your mahi, Practice Plus provides you with a quick and easy solution.
Here's how it works:

01 Register
Register your details. This will only take a few minutes to complete.

02 Book
Book an appointment. You have 2 options:
You can choose to wait in queue for first available Clinician appointment or
Book an appointment that suits until 10pm weekdays on the day you need it. On weekends and public holidays, you can book a Clinician appointment between 8am-8pm

03 Payment
Pre-pay for appointment – you'll only be charged once your consultation has been completed.

04 Consultation
We send you a link 15 minutes before the Clinician is ready to see you. Simply tap on this link to start your consultation on the device of your choice – your phone, computer or tablet.
If you need a prescription for your pharmacy, it'll be emailed to your preferred one and your consultation payment receipt will be sent to your inbox.
Your patient notes from the appointment will be shared with your regular Clinician for continuity of care, with your permission after the appointment.